Dogsofwar
Franklinville NJ USA
Posts: 12
Joined: 2019
Battle of Leyte Gulf: October 23–26, 1944
My uncle, William J. Spencer was from Gloucester City, NJ. He was on the USS Princeton CVL-23.
He helped build, served and died aboard the "Peerless P" as he fondly called her. He helped build her while working in the Camden, NJ shipyard. On October 24, a lone enemy dive bomber dropped a single bomb. The fires spread to the magazine causing a devastating explosion that doomed the ship. Ironically, October 24 is my birthday and I was always my grandparents favorite. I asked my father if this could be why and he said yes. My grandmother told him when God takes one away, he replaces them with another. I never knew about this until I was about 40 years old. I am now 62 and will never forget it.

DT509er
Santa Rosa CA USA
Posts: 959
Joined: 2005
Battle of Leyte Gulf: October 23–26, 1944
Initially started out as a Cleveland class cruiser, CL-61 Tallahassee, then reclassified as CV(-23) carrier, she would eventually become CVL-23 USS Princeton in July 1943. USS Princeton served well during her time earning 9 battle stars. During the Princeton fire-fighting from the one lone bomb hit, which would eventually bring-about the sinking of the Princeton, the cruiser USS Birmingham CL-62 came along side to assist. Shortly thereafter an internal explosion rocked the Princeton and devastated the Birmingham killing and maiming hundreds.

With greatest respect to your Uncle and all the other men of the USS Princeton.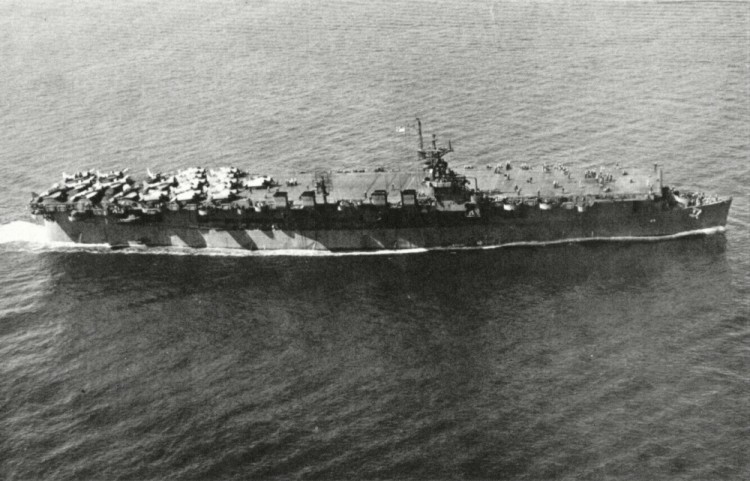 ----------------------------------
"American parachutists-devils in baggy pants..." "If your experiment needs statistics, you ought to have done a better experiment." Lord Ernest Rutherford
Dogsofwar
Franklinville NJ USA
Posts: 12
Joined: 2019
Battle of Leyte Gulf: October 23–26, 1944
Thank you. I think more men were killed aboard the Birmingham than the Princeton. If anyone is interested, there is an excellent book about the sinking titled: "Carrier Down - The sinking of the USS Princeton CVL-23".

Brasslock
San Diego CA USA
Posts: 2
Joined: 2020
Battle of Leyte Gulf: October 23–26, 1944
The movie, "Flat Top," gives a dramatized account of the sinking of Princeton as well as the life of Vice Admiral John Madison Hoskins played by Stirling Hayden.
On YouTube: https://www.youtube.com/watch?v=Nf3lQ2DAxpQ

Michigan Dave
Muskegon MI USA
Posts: 6207
Joined: 2006
Battle of Leyte Gulf: October 23–26, 1944
Here you go guys, "The Battle of Leyte Gulf, 360. comments??

[Read More]

MD
----------------------------------
"The brave men, living and dead, who struggled here, have consecrated it, far above our poor power to add or detract."